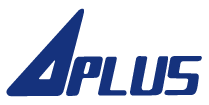 ABOUT US
APLUS was founded on July 1,1992. Our mission is to design, develop, market and offer various VOICE IC solutions to the worldwide customers. We provide best VOICE IC solution to : (i) Security field, (ii) Voice guide, (iii) GPS, (iv) Religion player, (v) Instruction voice, and (vi) Toy & Gift items. We target high growth markets with our low cost, high quality VOICE IC and seek for building long-term partnership with our customers.
APLUS is a fabless VOICE IC design house which utilizes foundry and package facilities in Taiwan. Our major product lines are : (i) ONE TIME VOICE, (ii) RECORDING VOICE, (iii) MULTI TIME VOICE, (iv) EXTRA LONG VOICE, and (v) INSTANT VOICE IC. We also offer software design for the 8-bit Micro Controller applications.
APLUS headquarter is in Taipei, Taiwan, with worldwide branch offices and agents in China, Japan, India, Korea. We are getting to expand market in USA, Europe and other countries. With our efforts to develop VOICE IC, we have confidence that APLUS will establish global VOICE IC group in the near future.